Life & Relationship Coaching
for high achievers with big feelings
You used to be confident, free-spirited, joyful, and fun.
That version of you doesn't come out that often anymore. She got lost or buried or forgotten somewhere along the path to adulthood.
You used to be shiny, radiant, happy, free.
Somewhere in there . . . you still are.
Let me remind you of the you you've forgotten.
Do you feel like . . .
you're not doing enough even though you've got way too much on your plate?
you never have time for yourself because you're always putting others first?
you're always letting someone down?
the weight of the world is on your shoulders?
You probably . . .
have an overdeveloped sense of responsibility,
love giving advice and support to other people and wouldn't change it for the world,
put more pressure on yourself than anyone else puts on you,
have a high sense of self awareness but very few people to share your feelings with.
You want . . .
to change the world,
to connect with your people,
and to enjoy your life while you do it.
You won't be able to do all of this if you feel less-than all the time.
Feeling like you're not good enough is a huge energy drain.
Your life will be so much better  — you will feel so much better — when you're not operating from an energetic deficit all the time.
I'll help you get there.
Through coaching you'll learn what your biggest energy leaks are and how to fix them. Things like obligations, other people's expectations, unprocessed feelings, other people's needs and wants, shoulds, other people's problems, and more. These are just some of the things that may be draining your energy and preventing you from showing up the way you'd like for your job, your family, and your friends, and for yourself.
You will not believe the energy you'll have.
You'll get to the grocery store on a regular basis . . . and actually feed yourself.
You'll call friends, just to say hello, without thinking about it for two months straight first.
You'll pick up a birthday card or that bottle of wine days in advance instead of on your way to the party.
---
You'll sit and have a cup of coffee in the morning, and actually enjoy it.
You'll have time and space to read a magazine.
---
You'll be kinder, warmer, and more patient toward the people you love the most. You'll be able to be with them without your blood pressure rising, holding your breath, biting your tongue, or getting distracted by your own thoughts.
You'll want to have sex, and you'll think about it before it becomes another thing you feel guilty about.
You'll be more proactive and less reactive. You'll have time to reflect on how things are going and do things strategically instead of always doing more and rushing to finish the next thing.
You'll be able to choose what you do and don't do. You'll have the bandwidth to actually decide what feels good and what doesn't feel good
You'll feel like you're on top of your stuff.
You'll wake up feeling refreshed and sleep better.
You'll have time to breathe.
You'll have time to think.
Can you imagine?
Are you ready?
INVESTMENT
3 months of 1-1 coaching: $1,497
(or three payments of $517)
6 months of 1-1 coaching: $2,797
(or six payments of $497)
CLIENT LOVE
"Joanna made me feel like I could do just about anything, and I wouldn't trade that empowered feeling for the world."
~Kourtnaye Lewis, public relations professional
"Joanna will always advocate for your authentic self, even if that means giving you tough love or calling you out on your B.S. I've never been able to hide my true feelings from her, and I'd never want to, because she always has insight and intuition that I wouldn't be able to grasp on my own."
~Rachel East, Clarity on Fire
"Weekly coaching with Joanna gave me the space to get out of my own head, calm down, and see things in a new way."
~Lisa Butler, Elembee Creative
---
TREAT YOURSELF TO . . .
Bi-weekly me-time, guaranteed
Time to reconnect with yourself
Space to process and reflect
Learning how to manage stress and process feelings
A partner, someone watching out for you
You're the go-to person for advice, guidance, support . . . but you need all of that too
A sounding board
Conversations completely about you and your inner world
Someone to hold you accountable so you actually make the changes you want to make
Step 1
Schedule a connecting call to see if coaching is right for you. We'll outline what's going on currently and how you'd like to be instead.
Step 2
You will receive a personalized proposal outlining exactly what we'll work on in coaching together.
Step 3
Let it simmer. Sleep on it. See how it feels in your gut. If it feels right, hire me.
Step 4
Become a client. We'll meet twice a month via phone or Skype . . . that way we can both be comfy. You'll schedule your sessions just like you schedule a connecting call.
Step 5
This is where the magic happens. In between calls, you'll have assignments and things to think about. As you go through your life and start to process things in new ways and experiment with the things we discuss on our calls, you'll have new insights and ah-ha moments and watch yourself change. And you can email me to update me on your progress or talk things through in the meantime.
Bonus Step
Listen to exclusive audio lessons on topics like feeling your feelings, the inner critic, the inner child, and energy and journal about your insights, ah-ha moments, and make a list of things you want to discuss during your coaching sessions.
---


Meet your coach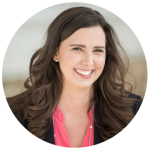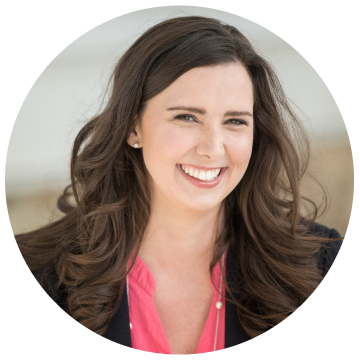 Joanna Platt is a Life and Relationship Coach who believes the most important relationship in your life is the one you have with yourself. She helps people figure out who they want to be in family, friendships, career, and marriage and helps them feel joy and ease in relationships. Joanna graduated from the Institute for Professional Excellence in Coaching but as the oldest of five siblings, she's been the student of relationships for a very long time.
AS SEEN IN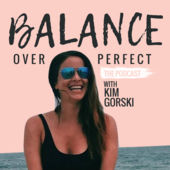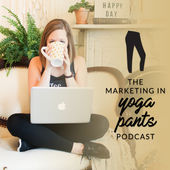 Ready to ditch your shoulds, feel your feelings, and get back to a version of you you actually like? Let's talk.
Book a no-charge, no-pressure connecting call with me to see if coaching is right for you.