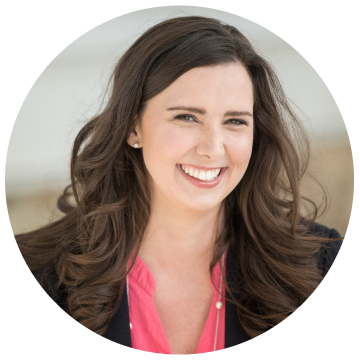 After college, I often wished I had a girlfriend that could come over and sit on my bed while I cleaned out my closet. In high school, we did that all the time. Spent time in each other's rooms just chatting while the other one cleaned her room. We sorted through her physical things and talked about boys, family, school, and life.
As a coach, I do the same thing a friend would do to your closet with your life. I'm there as you go through piece by piece analyzing what fits and what doesn't, why you might want to keep it and why you might just want to give it away, and what you're still hanging onto even though you've outgrown it.
And the best part – we meet weekly or biweekly to keep looking over and over. Because it's a process.
So how did I get here? And what makes me qualified to help you?
Well, I always wanted to be a teacher. I taught for three months and realized it wasn't for me. I got an office job shortly after that and quickly realized that that wasn't the perfect fit for me either. And I felt so, so lost. I had this cadence running through my head "where am I going? what am I doing? where am I going? what am I doing?"
I did a lot of soul searching and realized that I felt most like myself when I was listening to others talk about their lives. On a vacation with my in-laws I said for the first time "I want to get paid to listen to people" and I found coaching shortly after that.
I enrolled in a coach training and certification program at IPEC, the Institute for Professional Excellence in Coaching (which I highly recommend), and graduated in spring of 2013. I'm a Certified Professional Coach recognized by the International Coach Federation and an Energy Leadership Master Practitioner.